Automation is so important to running a successful delivery business and is an important part of the delivery process which should dramatically improve customer communication.  Using Zippykind notifications, you can setup notification templates that will use customer specific information such as: name, delivery address, email, and phone number included with the notification. This is designed to notify customers of milestones met throughout the delivery process such as: driver en route and driver arrived.
As you can see from the below screenshot, Zippykind's delivery software offers a html editor to make customizing your notification templates as easy as possible, while offering you flexibility in how you would like to style your notification messages.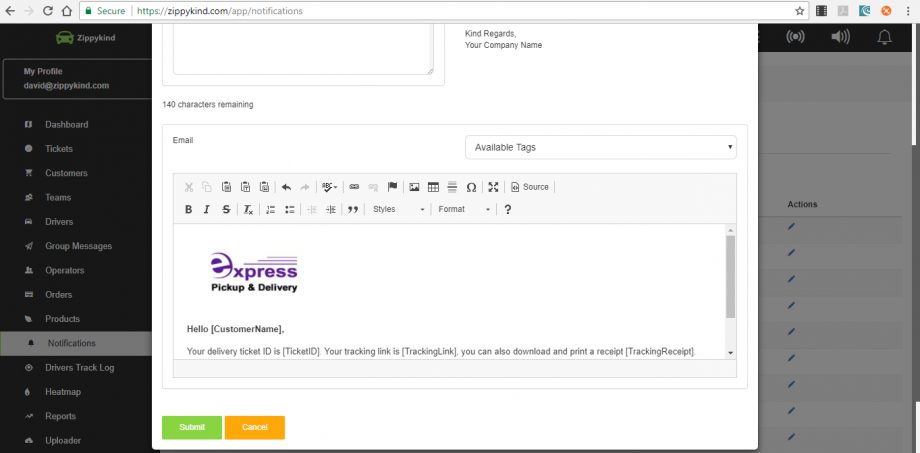 By using "tags" within the notification template boxes, you can include customer specific information which gives each message sent out to your customers, a nice personal touch.  You shouldn't have to worry about calling each customer with updates on their delivery or even worse, leaving it up to the driver who is already busy enough with the delivery.  Zippykind takes care of all that communication for you without you ever having to touch your keyboard or make a call.
Zippykind Offers A Variety of Communication Options
SMS text messsaging
Email
Push notifications