The home delivery market is growing fast.  Everyday I hear of a new company offering home delivery for their product line.  Everyone has heard of the race between Walmart and Amazon home delivery service, but other smaller companies like Baskin Robbins is jumping in as well to accommodate the growing demand.  Consumers want convenience, this has always been the case and is the driving force behind the success of McDonalds explosive growth and pioneering of the fast food industry.  This market affect is also known as McDonaldization, coined after the fast growth of McDonalds fast food restaurant.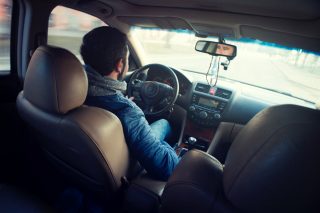 In response to the increasingly growing demand for home delivery, Zippykind has created a software that offers smaller companies the ability to run their business like FedEx and offer their customers an "Uber-like" experience.  There is no reason why billion dollar technology should only be reserved for large corporations.
Take a look at the array of features offered by Zippykind.  Zippykind offers an easy to use solution for dispatch operators, drivers and consumers.  Improving communication between the consumer and your company along with creating as much automation as possible has been a priority of Zippykind since day one.  Consumers can receive SMS text messages and driver's can call or text the consumer with delivery details.  Dispatch operators can send delivery driver's push notifications to the Zippykind driver's app with details about the delivery.  The Zippykind platform offers a ton of flexibility and options.  Zippykind is built to handle On-demand and Route Delivery.
If your company currently offers delivery services and you are struggling to keep your routes, drivers and orders organized, then Zippykind is definitely right for you.  Much of the Zippykind platform is automated to make assigning new delivery tickets and communicating with customers as easy as possible.  Zippykind offers a free account which gives you 50 free deliveries per month.  You can see more on the Zippykind pricing and the paid account options by clicking here!