A couple of years ago Zipline designed a drone that was originally intended to deliver medical supplies in Rwanda; however, the company has recently taken an interest in the commercial space.  Zipline's drone has a top speed of 80 miles per hour.
The most notable competitors in the space are Amazon's Project Wing that has a drone capable of flying 50 miles per hour with a weight capacity of 5lb and Alphabet's X lab project.  The United Kingdom and Australia have been test markets for these drone delivery companies.
United States Government Prepares to Approve "Beyond-Line-Of-Sight" Drone Flights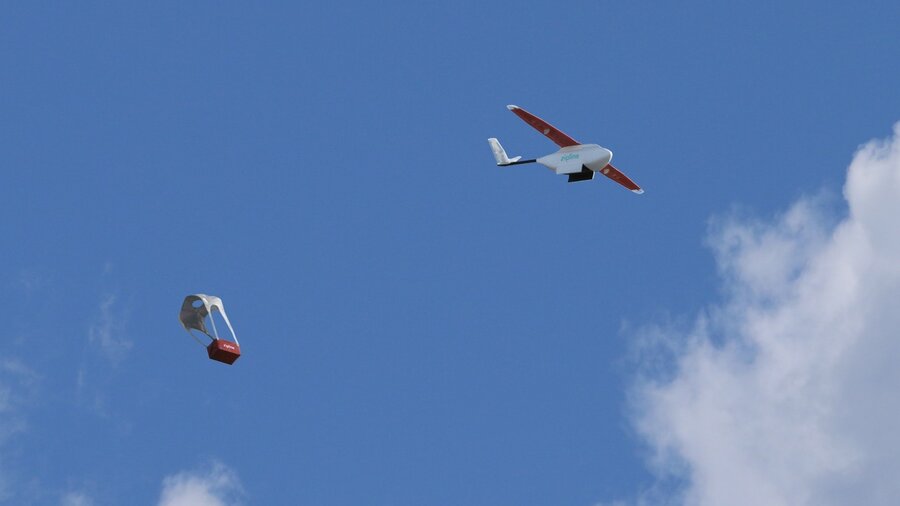 Recently, there has been some chatter about the United States government preparing to approve a drone program that will allow drones to fly "beyond-line-of-sight".  Looser restrictions like this is helpful for the drone delivery space and much needed for totally autonomous flying delivery drones.
Zipline has flown over 4,000 flights in Rwanda since 2016 with plans on increasing their efforts.  Plans to increase daily flight operations from 50 flights per day to 500 flights per day is underway.  Using new methods such as computer-vision technology will help with pre-flight checks and allow Zipline to increase the number of flights.  More on Zipline's medial supply deliveries in Rwanda.
The Future of Automation
Automation is exciting and can lead to a future full of delivery drones flying around in the sky and making deliveries within minutes of an order being placed; however, as we've learned from the recent incident in Arizona where Uber's self driving car allegedly ran over a pedestrian and shortly after the company announced a pullback on it's testing operations may suggest that many hurdles still exist.  This could cause a step backwards for totally autonomous delivery drones in the air and on the ground.
Available Delivery Software for Delivery Companies
Delivery software companies like Zippykind put the automation into the workflow between an order being placed and a driver arriving with the order by empowering drivers and dispatch operators with advanced logistics technology.